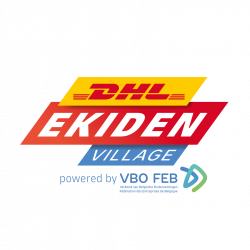 DHL Ekiden Village
DHL SME ranking
DHL Ekiden Village
A lot of company teams are experiencing the DHL Ekiden as a true teambuilding event. Do you want to make an extra effort as well for your runners and supporters?
Don't hesitate any longer and choose the DHL Ekiden package. This exclusive package for participating companies includes among other things the reservation of a "meeting point" on the cozy business area next to the course, the meeting place for businesses.
Welcome your colleagues and supporters in your own VIP space. This is a surefire way to score some points with your colleagues and profile yourself as the ideal employer.
The DHL Ekiden package contains:
a personalized pagoda-style tent (5x5m)
Possibility to order a nice barbecue. The barbecue buffet (meat, salads, bread, sauces) will be set up in the tent.
DHL SME ranking